A good trim is the solution to many of life's problems — hygiene, comfort, appearance, you name it — but it ain't rocket science.
We literally guarantee a smooth, nick-free trim, and you don't need a physics degree to make it happen. Just take it out of the box. 
• The Classic Trimmer
• SackSafe™ Guard
• Trimmer Cradle
• Charging Cable
• Cleaning Brush
The Press (♥) Its Balls
"
THEIR BALLS TRIMMER USES CERAMIC BLADES AND A PRECISELY-TUNED MOTOR TO TACKLE THE NAMESAKE AREA, ALTHOUGH IT WORKS ON THE REST OF YOUR BODY, TOO.
"
"
THERE IS ONE BODILY AREA WHERE THE BALLS TRIMMER REALLY EXCELS COMPARED TO THE REST – AND YOU CAN PROBABLY GUESS WHERE THAT IS.
"
"
93% OF OUR PANEL REPORTED NO TUGGING OR PULLING, 87% FOUND IT LIVED UP TO ITS CLAIM OF BEING GENTLE ON THEIR SKIN. THE DESIGN MADE IT EASY TO ACCESS HARD-TO-REACH PLACES, LEAVING 87% PROUD OF THEIR FINISH.
"
"
YOU'RE ONLY AS GOOD AS THE TOOLS YOU USE, AND WHEN IT COMES TO GROOMING YOUR GROIN, DROPPING THE METAPHORICAL BALL SHOULD NEVER BE UNDERESTIMATED.
"
"
SPECIFICALLY DESIGNED TO NEATEN YOU UP BELOW THE BELT, THIS TRIMMER'S CERAMIC BLADE IS REASSURINGLY GENTLE ON YOUR GROIN AND SCROTUM.
"
"
"YOU WON'T WANT TO USE ANYTHING ELSE ONCE YOU TRY IT."
"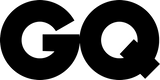 Subscribe and Save Your Balls™
Ships Every 3 Months
Customize your colors and styles, upgrade, or hit snooze if you want. You're in control.
Free Delivery
Subscribe once and relax. All your shipping expenses are covered by Balls.
Exclusive Benefits
Enjoy early access to new products, deals, and limited edition releases.