*NEW* Re-engineered ergonomic design with matte grip for optimal control
*NEW* Boosted 7,000 RPM motor to handle all hair and reduce the risk of pulls and snags
*NEW* Built-in travel lock and stronger LED light for targeted on-the-go grooming
*NEW* Silicone wrist strap for added protection and convenience
• SackSafe™ Guard with 3 settings for the safest, most precise trim
• Best-in-class replaceable ceramic blades specially designed for intimate hair
• 100% waterproof (really!)
• Vanity-friendly dock with universal USB-C charging
• The Archibald Full Body Trimmer
• SackSafe™ Guard
• No-Slip Wrist Strap
• Trimmer Cradle
• USB-C Charging Cable
• Cleaning Brush
The Press (♥) BALLS™
"
THEIR BALLS TRIMMER USES CERAMIC BLADES AND A PRECISELY-TUNED MOTOR TO TACKLE THE NAMESAKE AREA, ALTHOUGH IT WORKS ON THE REST OF YOUR BODY, TOO.
"
"
THERE IS ONE BODILY AREA WHERE THE BALLS TRIMMER REALLY EXCELS COMPARED TO THE REST – AND YOU CAN PROBABLY GUESS WHERE THAT IS.
"
"
93% OF OUR PANEL REPORTED NO TUGGING OR PULLING, 87% FOUND IT LIVED UP TO ITS CLAIM OF BEING GENTLE ON THEIR SKIN. THE DESIGN MADE IT EASY TO ACCESS HARD-TO-REACH PLACES, LEAVING 87% PROUD OF THEIR FINISH.
"
"
YOU'RE ONLY AS GOOD AS THE TOOLS YOU USE, AND WHEN IT COMES TO GROOMING YOUR GROIN, DROPPING THE METAPHORICAL BALL SHOULD NEVER BE UNDERESTIMATED.
"
"
SPECIFICALLY DESIGNED TO NEATEN YOU UP BELOW THE BELT, THIS TRIMMER'S CERAMIC BLADE IS REASSURINGLY GENTLE ON YOUR GROIN AND SCROTUM.
"
"
YOU WON'T WANT TO USE ANYTHING ELSE ONCE YOU TRY IT.
"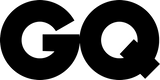 Subscribe and Save Your Balls™
Flexible Plans
Choose your blade subscription frequency, delivery date, or hit snooze if you want. You're in control.
Free Delivery
Subscribe once and relax. All your shipping expenses are covered by BALLS™.
Exclusive Benefits
Enjoy early access to new products, special deals, and limited edition releases.